Tripawds is a user-supported community. Thank you for your support!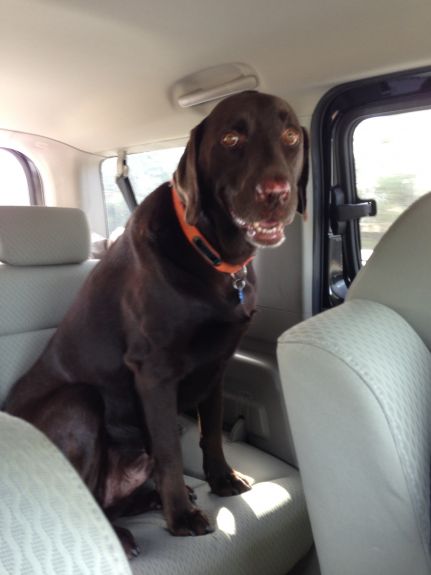 This is Chance, our chocolate lab who adopted us on Valentine's day in 2008.  The vet guessed that he was about a year old at the time.  In May, Chance woke us up whimpering and limping one evening.  We thought it was just an injury, but after several vet trips and tests, he was diagnosed with osteosarcoma (OSA).  We had never heard of this and we went to the web to learn more.  Tripawds was a great resource for us, so we figured we would start a blog of Chance's journey so that it might help someone in the future.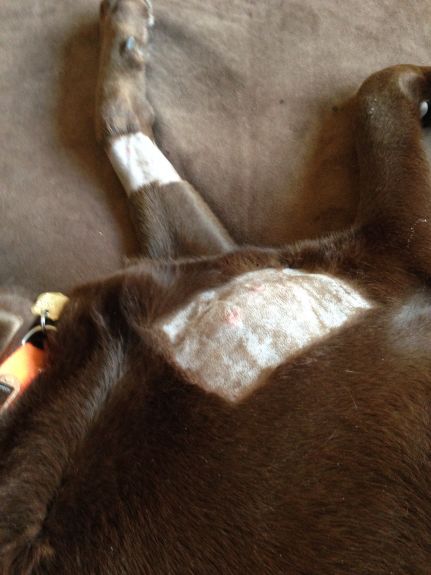 After the biopsy and diagnosis, we went to see an oncologist who was very positive.  After that visit, we decided to go through with the amputation and chemotherapy.  The amputation is setup for July 1, 2014, with the chemo to start two weeks after.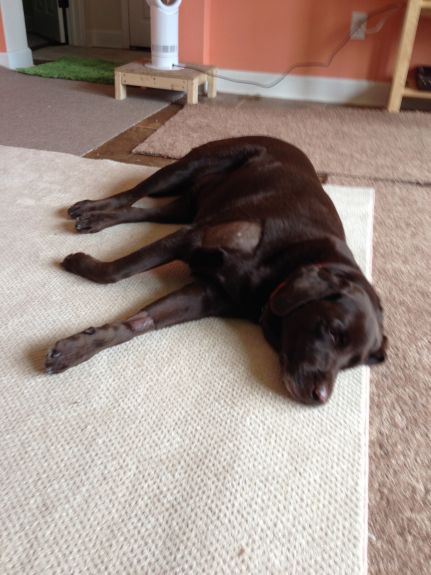 So for now, we are just trying to stay comfortable and get lots of rest.  More to come….